Tablet & iPad Rental
What to consider when you are looking for a tablet and iPad rental for your event
Tablet hire is a cost-effective way to use extremely powerful handheld devices for work on the go. Today's tablets are evolving fast and include a wide range of features and ways of interacting with the screen. This gives you more flexibility than ever.
With such a large range of tablet and iPad rental options, how do you narrow down your search? Here's everything you need to consider when you rent tablets.
When is tablet rental the right option?
There are many different scenarios where tablet hire is the perfect solution for you. Tablet hire is perfect for you if:
You are attending a tradeshow Tradeshows are the ideal environment to rent a tablet or iPad. With your tablet, your staff can be highly mobile and can comfortably hold the device while interacting with guests. Your trade show team can show potential customers a demo of your product or take down their contact details efficiently and seamlessly, enhancing the customer experience. You are conducting market research Tablets are the perfect partner for market researchers. If you are approaching customers in-store or out on the street, a tablet offers software solutions for capturing information, taking photos, filling out surveys and more.
Onsite badge printing Many software registration programs have embraced the use of tablets to simplify the process of registering and printing name badges on arrival at a trade show, conference or exhibition.
You will be making sales presentations Whether you are presenting at an event or are generating leads in-store or at a mall, tablets can be an invaluable sales tool. Tablets allow you to quickly swipe through decks, let users interact with specific software or technology your company is using, and are a convenient option for guests to provide contact information.
Tablets are also the perfect way to give customers an opportunity to browse your products Are you exhibiting at an event or another temporary stall? Tablets that are attached to table mounts or desk stands are a fantastic tool that enables customers to browse your product listings, your social media sites, or even make purchases through the tablet right there and then.
If you have staff that work remotely, a tablet or iPad filled with the necessary apps and a detachable keyboard may be the perfect solution, allowing your staff to type comfortably while also taking photos on the tablet.
What tablet hire options are available today?
Tablets have always been fantastic devices, and they continue to improve every year as technology evolves. Tablets are no longer 'just' touch screen devices. There are now many more ways to interact with the devices.
Traditional tactile devices: Apple's famous iPad is perhaps the best-known touch screen tablet. Samsung has released a variety of Android tablets like the Galaxy Tab S4. These quality Samsung varieties are proving to be just as popular as the iPad models.
Stylus-enabled tablets: A stylus allows the user to 'draw' directly onto the screen of the tablet. This can be great for collaboration, or if you are asking market research participants to draw an idea. Both Apple and Samsung have released their latest offerings with the standard stylus.
Drawing tablets: Some tablets, such as the Wacom Cintiq, are designed specifically for graphic designers or artists to draw detailed images, then save them directly for storage.
Detachable keyboards: The ultimate laptop/tablet crossover, detachable keyboard devices give you the best of both worlds. The Microsoft Surface tablet is an example of a crossover with a detachable keyboard. These types of tablets are ideal for exhibition stands where your staff will be able to type reports, or emails, and then remove the keyboards for interaction with customers.
Tablets are incredibly versatile, and that makes them a fantastic option for a huge range of events and other business scenarios.
Contact our friendly teams today to place an order or tell us about your specific requirements.
We rent:
Microsoft Surface Pro 4 Tablet
Microsoft Surface Pro 3 Tablet
Apple iPad Air 2 16GB Cellular Tablet
Wacom Cintiq 22HD Creative Pen Display Drawing Tablet
Apple iPad Pro 9.7 Inch 32GB Cellular Tablet
Samsung Galaxy Tab S2 9.7 inch 4G Tablet
Microsoft Surface Pro 5 Tablet
Apple iPad 5th Generation 32GB Cellular Tablet
Apple iPad 6th Generation 32GB Cellular Tablet
Samsung Galaxy Tab S4 10.5 inch 4G Tablet
Apple iPad Pro 12.9 inch 64GB Cellular Tablet
Can't find the product you need?
Tell us what Technology Hardware you need and we'll get back to you.
Chat with us now
Give live support by starting a conversation here.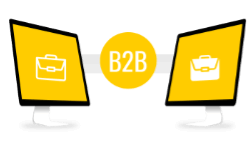 Chat now