Mobile Phone Rental
What to consider before renting a mobile phone
To get the most out of a phone rental service, you need to first consider several different factors – from the needs of the staff that will be using the device, to the kind of operating system best suited to the tasks they will be performing. We outline some key areas to keep in mind before settling on the mobile phone rental option which is right for you.
What are you using the Mobile Phone for?
We get it – the phenomenal variety of smartphones out there can make deciding on the right mobile phone hire option pretty tricky! A few simple questions can help guide your decision though.
Do you need phones for one individual, or for an entire team?
Getting input and feedback from your staff on the makes and operating systems they're already familiar with can make the transition faster and easier.
What kind of display is right for your needs?
If your employees are attending an event where they'll need to display content on mobile screens, for example, Samsung Galaxy rental is likely your best option.
How long do you need the mobile phone?
For short-term rentals – such as a trade show or business trip – going with the device which best answers the tasks you need it to perform makes sense. If you need the phone for a longer period, however, then you'll want to consider how it fits into your daily life. In these cases, we normally recommend iPhone rental, as they're flexible enough for both business and personal use.
What Operating System are you using?
If you need to transfer files between your phone and other devices like PCs, laptops and tablets, then you'll need to choose a make which is compatible with your operating system.
The smart phone that suits your budget and lifestyle
These days, smart phones have become an integral part of our lives, both as invaluable business tools and as a way to connect with our friends and family. It's not hard to see why there's now such a broad variety of makes and models to choose from – and finding the one that's just right for your needs can be intimidating.
Remember that whatever your mobile phone hire needs, Hire Intelligence is just a call away to offer advice!
Can't find the product you need?
Tell us what Technology Hardware you need and we'll get back to you.
Chat with us now
Give live support by starting a conversation here.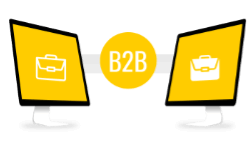 Chat now