TV Rental
Tips for choosing your perfect TV rental
TV rental is a great option for corporate events, trade show exhibition stands, gaming competitions and any time you need to display content on a high-definition screen. TV hire saves you from investing in expensive equipment for a one-off occasion, and means you can wow audiences with the latest, most impressive televisual displays.
There are so many kinds of TV screen out there, so how do you decide which is right for your requirements?
What kinds of TV are available?
For all indoor events, today's plasma and LCD (liquid crystal display) screens offer impressive features and visual experiences. Both types of screens are ultra-thin, lightweight and their bezels (screen casings) are barely visible, which makes for an immersive viewing experience:
LCD & LED screens: LCD & LED screens are commonly found in people's homes and offices. They offer super high definition and can reach up to 75 inches. LCD & LED screens are a fantastic option for gaming, product demos and for displaying fixed images.
Plasma screens: Largely comparable to LCD screens, plasma displays are sometimes larger than LCD screens, which make them a good choice for large presentations and keynote speeches in smaller rooms.
How to choose the right TV hire for events
If your organisation has an upcoming event on the horizon, here are our tips on how to decide which kind of TV rental you need.
Think about wall space and TV weight: How much wall will you have available for the screen and is it built to support the weight of the TV? An exhibition stand won't benefit from having an oversized screen – choosing something that's too big may just look cluttered. Choose a screen which leaves a margin around the sides and which doesn't dominate the space.
Think about audience size and position: Who's going to be looking at the screen? Gaming audiences and people watching corporate presentations may be up to 10 to 20 metres away from the screen, so it is essential to choose the largest screens available. Video walls are a rental option if the largest single panel TV won't suffice.
How bright will the surrounding area be? Some TV screens fare better than others in full light environments. Speak to our friendly TV hire teams to discuss the location of your event and decide which screen is right for you.
Think about 3D: Especially for gaming and other multimedia events, you might want to really impress audiences with a 3D-enabled display which will make images 'pop' off the screen. Keep in mind though that 3D glasses will be required!
For gaming events – or indeed for any event where you wish to really stand out – providing one of our VR headsets available for hire to attendees can further enhance the experience.
What 'extras' will you need?
Besides the TV screen itself, it's also invaluable to remember extras, including:
Wall mounts: Securely connect your screen to walls, including exhibition stands
Standalone mounts and floor stands: Ideal for event booths
3D glasses: Provide gamers and gaming audiences with a totally immersive experience
HDMI cables: What length will you need?
Will you mainly be presenting content to your audience? Projector rental might also be an option worth considering – especially if you're presenting in front of large audiences.
Contact our friendly TV hire teams today about TV hire for events and tell us about your requirements. We offer TV rental across Australia and can help you narrow down your choice and manage delivery, installation and support.
Can't find the product you need?
Tell us what Technology Hardware you need and we'll get back to you.
Chat with us now
Give live support by starting a conversation here.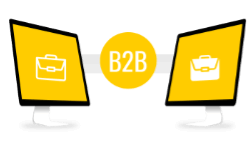 Chat now