Laptop Rental
Laptop rental tips: Which is the right Laptop/Notebook for your business?
Notebook, or laptop hire gives your organisation the flexibility to use a large number of high-spec machines without the upfront investment. Whether you're conducting market research, putting students through an exam, doing training sessions or need to furnish staff with workstations to take off-site, notebook laptop rental gives you access to high-end technology fast.
However, there's an enormous range of notebook brands out there, with different systems and features which are more or less appropriate for different scenarios. Read our laptop hire tips to narrow down your search.
What scenario will you be using the notebook in?
One of the most important considerations when hiring laptops is to think about the specific scenarios the machine will be used in. This will help you decide which features will be needed and the kinds of 'spec' (memory, battery life, storage, screen and so on).
Distance: working Are members of your team travelling internationally to work on a large infrastructure project for a few weeks without one of our wireless internet rentals? You will need something rugged and durable.
Exam stations: Do you need to rent laptops for exams? Assuming you will only be running one programme on the machines, you simply need a computer which can be deployed and set up quickly with only 'basic' specs.
Market research: Will the laptop require users to take part in quizzes or surveys, indoors or on the street? You might consider renting a laptop with a touchscreen and detachable monitor.
List out what you will be using the laptop rental for and this will help you narrow down the kinds of features you need.
Where will the laptop be used?
Different kinds of machines are good for working in different environments. If the computer will mainly be used indoors, then most notebooks would do. On the other hand, if you have project staff working on outdoor projects or even on the high seas, you will need something which is tough and durable. In either case, we offer laptop rental across Australia so we've got you covered wherever you're working.
Which operating system do you need to use?
Broadly speaking, there are two main operating systems – Apple's OS X or Microsoft's Windows. How to choose between them?
Apple OS X: Apple's MacBooks are a highly popular laptop, known for their sleek design and powerful technology. Resistant to most malware, they're easy to use and can take on 'heavy' tasks like video rendering or graphic design with ease.
Microsoft Windows: Windows is by far the most commonly used OS, and most of your employees and end users will be familiar with Microsoft's systems on their desktops. The latest Windows OS is functional, fast, and popular. You'll normally also get access to Microsoft's Office suite (Word, Excel, PowerPoint, etc.).
Think about extra features
There are countless notebooks & laptops out there, and many have unique features which make them especially attractive for certain tasks. Think about features like:
Touch screen: Touch screen laptops can be especially useful when getting members of the public to fill out surveys. They can also be great in educational environments.
Stylus: Get creative and draw directly onto the laptop screen. Our laptop rental customers use stylus laptops for a wide range of reasons – from working collaboratively on design projects to taking notes to conducting interactive market research.
RAM (memory): RAM describes the size of the laptop's memory and is perhaps the most important spec to think about. Choosing a computer with higher RAM allows you to run more programmes at the same time.
Whatever your needs, we meet you wherever you are. We have resources right across Australia – so contact us about laptop rental in Sydney, Canberra, Adelaide, Brisbane, Perth or Melbourne.
Can't find the product you need?
Tell us what Technology Hardware you need and we'll get back to you.
Chat with us now
Give live support by starting a conversation here.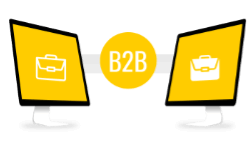 Chat now