Computer Rentals
Desktop Computer Rentals – What to consider before hiring a Desktop PC:
There are many reasons a company may choose to rent computer equipment rather than purchase it outright – from the ease of upgrading to newer models, to having easy access to technical support if you do run into problems. But how do you decide which desktop computer rental is right for your needs?
What are you using the computer for?
Your needs are going to be very different if you hire a computer just for a short requirement like an expo, event or trade show, or for continuous business use. Some companies also find renting desktop computers to perform a dedicated function –such as giving presentations in the boardroom- allows their employees to work more efficiently.
What type of work is the computer going to be used for?
Consider the type of applications, programs and files you're going to use the PC for. Image-heavy graphic design work, for example, will require a much more powerful unit than you'd need for general admin. If you're using the desktop to give presentations or for use in your marketing department, you'll want a fast, responsive device with excellent connectivity and a crisp display.
What Operating System are you using?
Another very important consideration is whether the unit will need to be compatible with other devices in your office using either Windows or Mac operating systems. With more and more companies adopting remote work or offering flexible working hours for their employees, you may also need to ensure your staff members will still be able to access and work on their files from their own unit at home.
The benefits of PC hire versus purchasing
Finally, it's important to keep in mind the many advantages of PC rental as opposed to coughing up to buy your own equipment. Most importantly, you're guaranteed that your hardware is always up to date, allowing you to keep up with and outperform your competitors – all at a fixed, predictable monthly cost. PC hire also means access to trained, expert support staff (that's us!) whenever you need them, as well as friendly advice.
If you're not sure which desktop computer will be right for your needs, then get in touch today and our experts will be glad to assist. At Hire Intelligence, we pride ourselves on computer rental made simple!
Can't find the product you need?
Tell us what Technology Hardware you need and we'll get back to you.
Chat with us now
Give live support by starting a conversation here.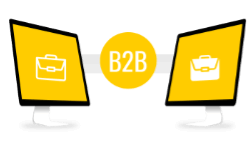 Chat now