Apple Rentals: iMac, Macbooks & iPads
Guide to Apple Equipment Rentals: How to choose the right apple product to rent or hire
With world-beating products, Apple's software has long been popular among consumers. And in the last few years it's become increasingly popular in the business environment too. It is indeed an amazing software and hardware solution.
Apple rentals let your business access some of the world's greatest tech without the upfront investment. So, if you only need the technology for an event, a specific project or for a temporary office, hiring Apple products is the way to go.
Apple has plenty of great products to choose from – so, how can you narrow down your search when looking to rent?
Why Hire an Apple iMac, Iphone, Ipad or Macbook.
Apple products are widely regarded as easy to use, powerful and efficient. They're also known for being resistant to viruses, and are able to handle many programmes running at once without slowing down. That makes their laptops and desktops in particular a great option for designers, architects and CAD engineers.
Apple products have a dedicated following and are regarded as the highest quality machines. If you're presenting at an event or interacting with attendees in an exhibition hall, taking their details in an iPad gives a great impression of your company.
Apple's products are now easier than ever to integrate with other companies' technology – it's possible to get, for instance, the latest version of Microsoft Word on Apple Mac, or Excel on your company's iPhone., and at extremely competitive prices.
Where do different Apple desktops laptops fit into your operations? and Why buy when you can rent!
The diversity of Apple products means that we have an iOS device to cover almost any scenario:
Apple laptop rental: Apple MacBooks are widely regarded as among the most powerful laptops we have for hire. They're popular with graphic designers, video editors, music producers and anyone running 'heavy' programmes. They can take on most tasks while letting your employees work from anywhere. If you need a mobile computing device – rent MacBook Pro.
Apple desktop (workstation) rental: The Apple iMac remains a tech icon, and today's Macs are more powerful (not to mention attractive) than ever. There are few workstations that can compete with the power of the Mac, so they're ideal if you're bringing in a team of creative freelance designers to work on a project or have some temporary video editors in to work on a film. The 5K screen on offer with all 27" iMacs provide a brilliant visual experience.
Apple iPad rental: The iPad is the iconic tablet computer and is versatile and easy to use. iPads are ideal for a wide range of scenarios – from use at a product launch, events to market research to museum exhibits. Wherever you need to give people access to mobile computing or to showcase an app, iPads can help.
Apple iPhone rental: The world's most popular smartphone, you've probably owned your own iPhone at some point. Renting iPhones is a great option for businesses sending staff to events, working on large international projects or any team that needs to communicate and collaborate fast.
Apple hardware rental: If you simply need to amp up the power of your existing Apple products, renting workstations can add even more speed to your projects. The latest iMac Pros include Intel Xeon CPUs (8 to 18 core options) and a Radeon Pro Vega 56 with 8GB HBM2 RAM for outstanding performance at a reasonable price.
Apple rentals are a great option for any organisation looking to enhance its operations with the most powerful, efficient and robust computers and devices out there. Browse our Apple products or speak to our friendly teams about your iPhone, Mac, iPad or Apple Macbook rental needs and great service today.
Can't find the product you need?
Tell us what Technology Hardware you need and we'll get back to you.
Chat with us now
Give live support by starting a conversation here.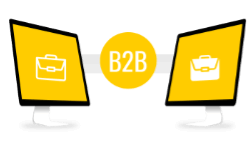 Chat now