Virtual Reality Hire
Virtual reality hire can be a fantastic option for your organisation to provide highly immersive and engaging experiences. Whether you need VR hire for training modules on an academic course, product marketing, an art exhibition or in any of the other countless situations virtual reality could be used, our guide will help you narrow down your options.
VR hire – common use cases
A wide range of organisations rent virtual reality headsets and related equipment such as gaming equipment, TVs and other tech for various reasons:
Marketing and product demonstrations: Show customers around a show home, a car, a holiday rental or any other environment to give them a fully immersive experience and convince them of the benefits of your product.
Market research and product testing: You've just designed a new floor layout for your stores – but will customers be able to find what they're looking for? A VR headset can help you do this kind of research and product testing.
Training: From medics to pilots to teachers, VR headsets can be used effectively in a wide range of training scenarios and provide an invaluable examination tool too.
Gaming and entertainment: For gaming events, concerts or art/museum exhibitions, short-term rental of VR headsets can offer a great way to engage audiences with a memorable and interactive experience.
Is VR rental right for you?
VR hire is a great option in the following kinds of scenarios:
You are simply testing the waters: If you are not sure whether VR is really right for your business or operations, virtual reality hire lets you explore the technology before you commit to making a major investment.
You only need headsets for a short time: VR rental is ideal if you need a number of headsets, but only for a couple of months or less.
You will only need the headsets for one specific event: There's no need to invest in VR headsets if they will only be used for one art exhibition, training session or other event.
You need a high quantity of headsets: If you need VR headsets for a large event, choosing to rent VR equipment is the most cost-effective option as you can rent multiple headsets at one time.
What kinds of VR headsets are available?
Broadly speaking, there are three kinds of virtual reality headsets available:
Smartphone-compatible headsets: Simply slot rented mobiles – or even your customer's own devices – into the headset and begin viewing with this simple but effective approach.
Oculus VR hire headsets: Oculus VR headsets are widely regarded as the most advanced VR headsets on the market, whether it's the Oculus Go or the Oculus Rift – there's a solution available.
HTC Vive: The HTC vive VR headset uses a large array of sensors, including a front facing camera and it can blend real word elements in the virtual environment.
Besides the headsets themselves, you will also want to consider other factors to include when renting VR kit:
If you are offering a theatre experience – a VR synch device enabling synchronised audio & video to all headsets is essential!
Will you need additional equipment, such as handsets for 'movement' around the VR 'world'?
Are you going to be running 'heavy' gaming experiences? You will certainly benefit from hiring specialist VR gaming workstations .
Think about software. Which software will you be using, and is it compatible with the kinds of headsets you want to use? Speak to our knowledgeable teams to discuss your specific requirements.
Virtual reality hire offers you a powerful, immersive and highly engaging way to train people, engage audiences and promote your brand. Contact us today to discuss the possibilities for your organisation.
Can't find the product you need?
Tell us what Technology Hardware you need and we'll get back to you.
Chat with us now
Give live support by starting a conversation here.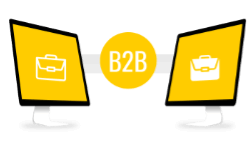 Chat now